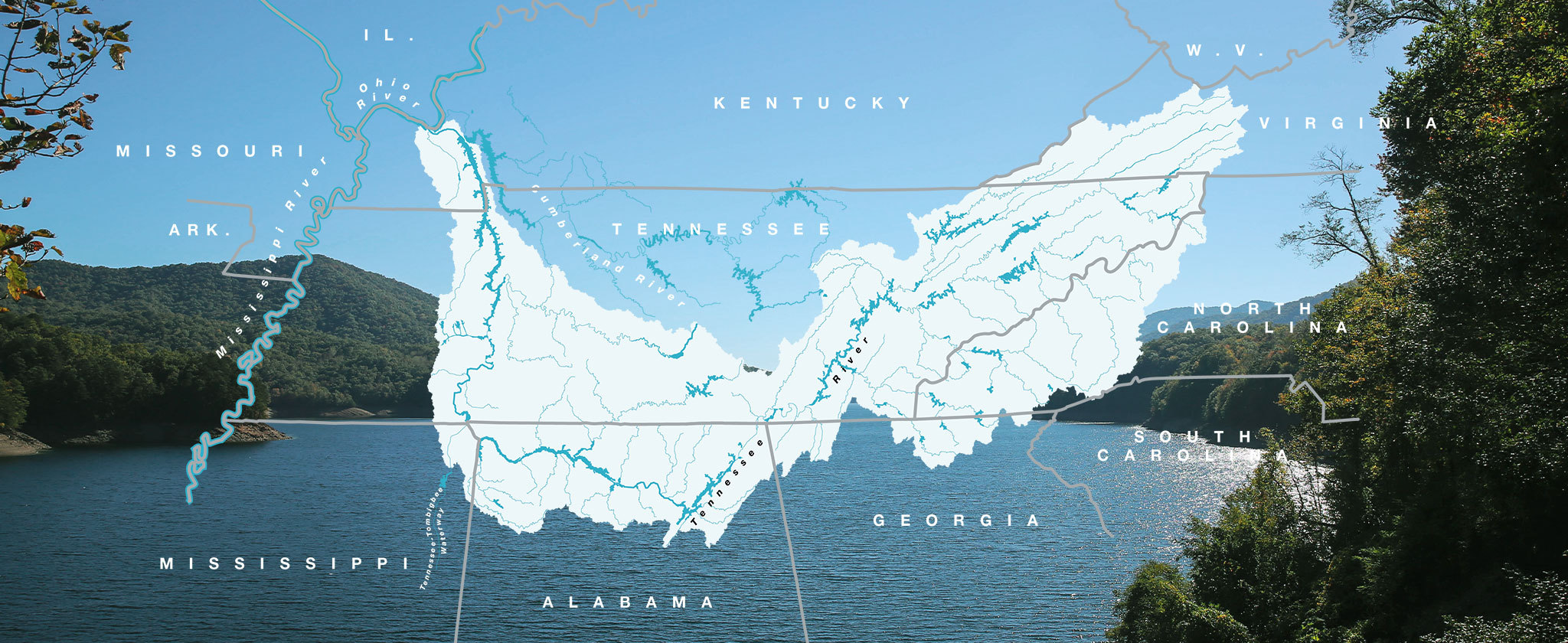 TVA's Regional Watershed Offices are currently closed to the public. At this time, submission of electronic Section 26a applications are preferred. Email your completed application forms and plans to
applyfor26a@tva.gov
.
TVA Regional Watershed Offices
Like your water clean and shoreline beautiful? TVA's Watershed Offices are staffed with specialists focused on protecting and improving water and shoreline conditions on the 40,900 square miles of the Tennessee River watershed.
Paris Regional Office
Franklin Hill
2835-A East Wood St.
Paris, TN 38242
Reservoirs: Beech River Project, Kentucky and Lower Duck
Muscle Shoals Regional Office
J. Kenley Austin
Post Office Box 1010
MPB 1H
Muscle Shoals, AL 35662
Reservoirs: Bear Creek, Cedar Creek, Duck River, Elk River, Little Bear Creek, Pickwick, Upper Bear Creek, Wheeler and Wilson
Chattanooga Regional Office
John M. Falco
4601 N. Access Road, Bldg. B
Chattanooga, TN 37415-3825
Reservoirs: Chickamauga and Nickajack
Knoxville Regional Office
William (Bill) Keeler400 West Summit Hill Dr.
WT 11D-K
Knoxville, TN 37902
Reservoirs: Great Falls, Fort Loudoun, Melton Hill, Tellico and Watts Bar
Gray Regional Office
Anne W. Patrick
106 Tri-Cities Business Park Dr.
Gray, TN 37615
Reservoirs: Boone, Bristol Project, Cherokee, Douglas, Fort Patrick Henry, French Broad, Nolichucky, Norris, South Holston, Watauga and Wilbur
Murphy Regional Office
Tammy W. McCoy
4195 West U.S. Highway 64, Suite 10
Murphy, NC 28906
Reservoirs: Apalachia, Blue Ridge, Chatuge, Fontana, Hiwassee, Nottely and the Ocoees
Guntersville Regional Office
John M. Falco
3941 Brashers Chapel Rd.
Guntersville, AL 35976
Reservoirs: Guntersville, Normandy and Tims Ford
Public Land Information Center
A single source for answers to your questions about shoreline land use, permitting procedures, water quality, recreation and other issues related to the environment, or to get involved with TVA stewardship activities.
To contact the Public Land Information Center, ask a question online, email plic@tva.com, or call 800-882-5263.