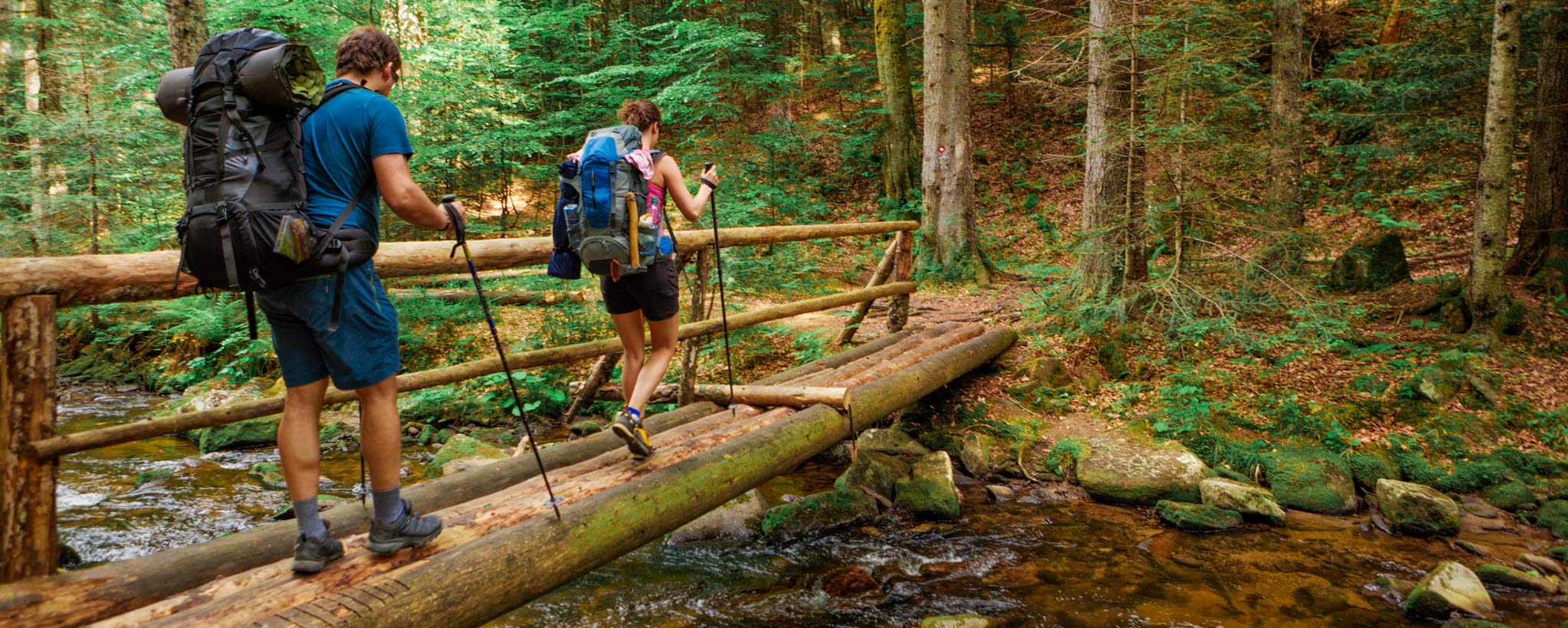 Trail Safety and Best Environmental Practices
Here's how to take sensible precautions to ensure your own safety when you're on the trails, and tips for hiking lightly to leave a light footprint out in nature.
Stay Safe on the Trail
Take a first aid kit, sunscreen, bug repellant, flashlight and water.
Check the weather before you go and be mindful of lightning.
Let someone know where you are going and when to expect your return.
Wear the appropriate footwear and clothes.
Be careful crossing footbridges or wet areas.
Know how to identify poison ivy and avoid.
Watch where you put your hands and feet to avoid snakes.
Check yourself for ticks after your hike.
Check state hunting seasons and be aware of hunters present during hunting seasons where hunting is permitted.
Do not go alone or travel at night.
Do not venture off trail.
Be considerate of other visitors.
Do not harass or approach wildlife.
Do not wear headphones on multiuse trails.
Help Protect the Environment
Stay on the trails.
Respect wildlife and plants.
Carry out pet waste.
Do not litter and follow Leave No Trace guidelines.
Travel on durable surfaces.
Dispose of waste properly.
Leave what you find.
Do not remove, damage, alter or deface plants or historical artifacts.
Do not enter caves.
Do not bike on muddy trails.
To prevent trail erosion, do not cut across switch-backs.
No motorized vehicles on trails or in drawdown zones.
Do not leave valuables in car.