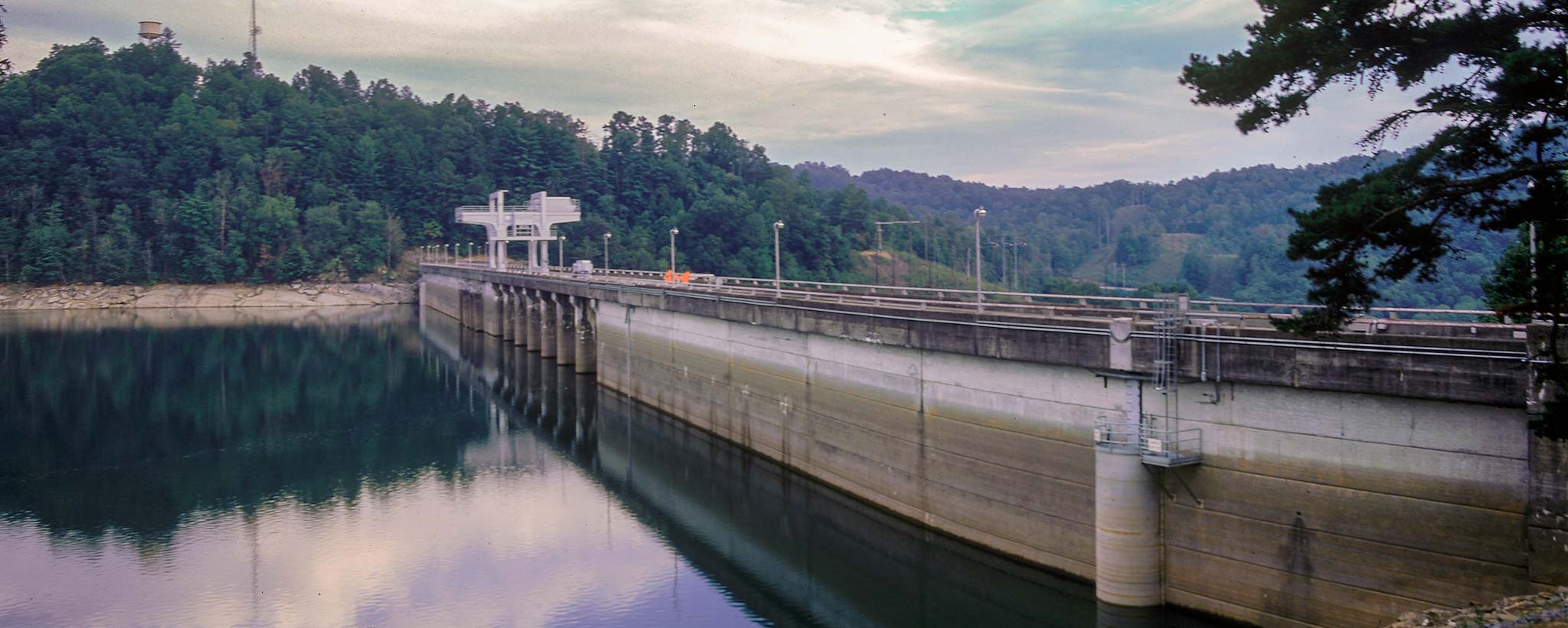 TVA and the USFS are closing access to the Cane Creek Ramp through spring of 2020 to prevent damage caused by unauthorized motorized vehicles during the seasonal reservoir drawdown. Boaters may use the Town of Murphy Ramp and Payne's Street Boat Ramp. For more information, please contact the Public Land Information Center at 800-882-5263 or plic@tva.gov.
Hiwassee
Surrounded by the Nantahala and Cherokee National Forests, the Hiwassee Reservoir on the Hiwassee River serves as a rich habitat for deer, wild turkey and other animals.
The deep, beautiful Hiwassee Reservoir has a flood-storage capacity of 205,600 acre-feet. It has two generating units with a net dependable capacity of 194 megawatts. It is surrounded by the Nantahala and Cherokee National Forests.
Hiwassee Reservoir is located on the Hiwassee River in western North Carolina, stretching 22 miles northwest to southeast. It is immediately upstream from Apalachia Reservoir, which features a day-use park that provides access to boating, fishing and paths for exploring the Hiwassee Reservoir and its tributaries.
The Hiwassee Reservoir is exceptionally beautiful and well suited for canoeing, rafting and learning the basics of whitewater boating. The flow of water in the reservoir comes from deep below the surface and is chilly, even in the summer.
Hiwassee: Facts + Figures
In addition to recreation, Hiwassee Reservoir serves a number of other purposes, including flood damage reduction and power generation.
Construction of Hiwassee Dam began in 1936 and was completed in 1940.
The dam is 307 feet high and stretches 1,287 feet across the Hiwassee River.
Hiwassee Dam is a hydroelectric facility. It has two generating units with a summer net dependable capacity of 172 megawatts. Net dependable capacity is the amount of power a dam can produce on an average day, minus the electricity used by the dam itself.
Built in 1956, Hiwassee Unit 2 is also a pump-turbine, and can pump water from the river downstream back up to the reservoir, which helps TVA's power system load balancing. This was the first and most powerful pumped storage unit in the world at its time.
In a year with normal rainfall, the water level in Hiwassee Reservoir varies about 43 feet from summer to winter to provide seasonal flood storage.
The reservoir has a flood-storage capacity of 205,600 acre-feet.
Find Hiwassee Dam at 600 Powerhouse Rd., Murphy, N.C.
More Information on Hiwassee Reservoir
Daily Lake Level

Sport Fish Survey Results

Ecological Health Ratings

Recreation Facilities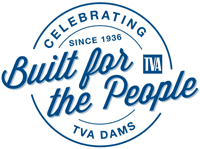 The Unified Development of the Tennessee River plan stressed TVA was to provide flood control, navigation and electricity for the region. TVA's dams are tangible evidence of its primary mission: improving life in the Tennessee Valley. We're celebrating the plan with an in-depth look at 32 of the dams it comprises.

Torpedo Testing at Hiwassee
Hiwassee Dam and the reservoir it created are both known for beautiful scenery, canoeing and rafting. But in the 1940s and 50s, Hiwassee also played a key role in serving the nation's defense. The Navy Bureau of Ordnance chose Hiwassee for torpedo testing because of its reservoir's deep water—more than 250 feet in places—as well as the isolation provided by its mountainous environs. Read more about Hiwassee's wartime importance.
Hiwassee's Unit 2 Pumps It Up
After five years of inactivity, Hiwassee Dam's groundbreaking Unit 2 reversible generator/turbine unit is fully back in action, allowing TVA even greater flexibility to generate electricity—or remove it from the grid when needed to help balance base load. Read more about this groundbreaking dam.