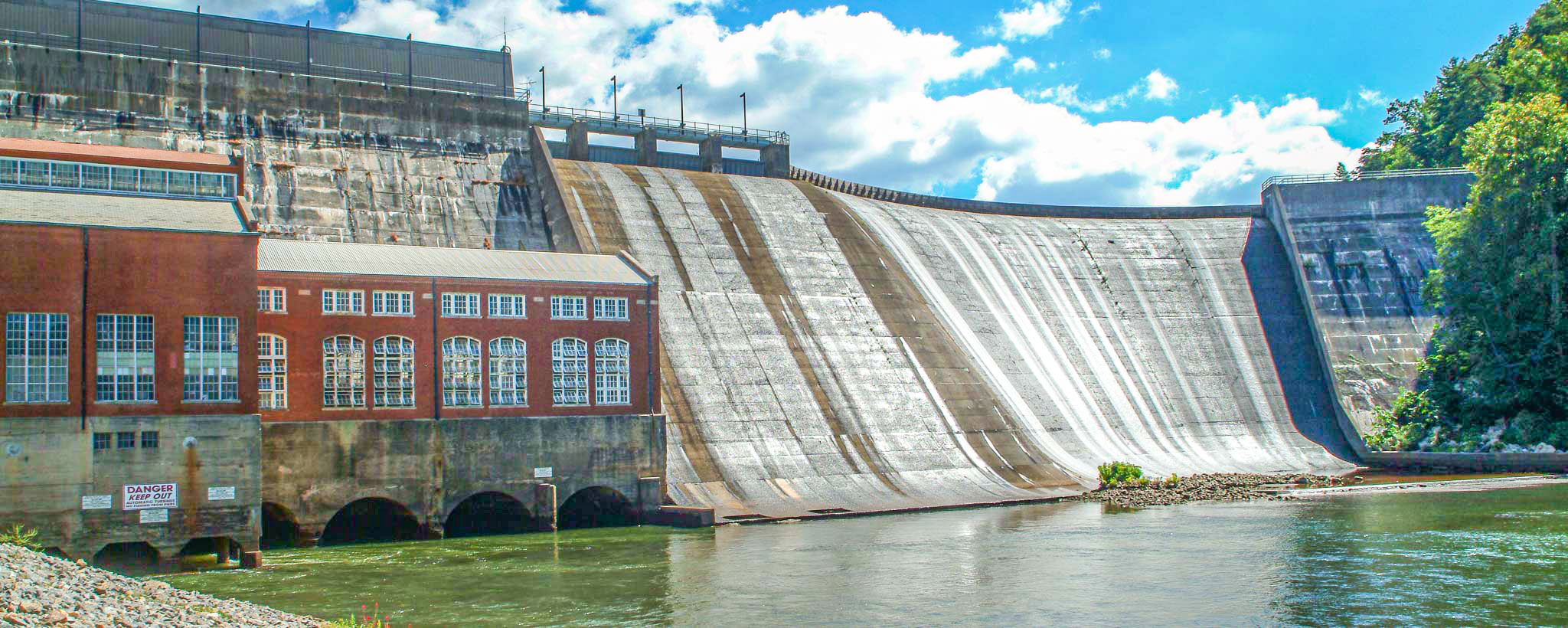 Ocoee No. 1 and Parksville Reservoir
Parksville Reservoir, located in southeast Tennessee, was formed by Ocoee Dam No. 1. Completed in 1911, the dam was among the first hydroelectric projects in the region. TVA acquired it in 1939.
Ocoee No. 1 is the first of three TVA dams on the Ocoee River. Together they form an integral part of TVA's hydroelectric system and provide important recreation benefits.
The Ocoee, one of the top 10 whitewater rivers in the country, was the whitewater venue for the 1996 Olympics. In 1993, TVA built a 300- by 30-foot model of a section of the river to guide the U.S. Forest Service in constructing the Olympic whitewater course. (This model is located near Ocoee Dam No. 1.)
The river is open to public rafting; a number of commercial outfitters supply equipment and organize whitewater rafting trips on the Ocoee River. The U.S. Forest Service operates campgrounds on Parksville Reservoir in the beautiful Cherokee National Forest, and visitors can also stay at a commercially run inn on the reservoir.
No.1/Parksville: Facts & Figures
Construction of Ocoee Dam No. 1, which forms Parksville Reservoir, began in 1910 and was completed in 1911.
The dam is 135 feet high and stretches 840 feet across the Ocoee River.
Ocoee Dam No. 1 is a hydroelectric facility. It has five generating units with a summer net dependable capacity of 24 megawatts. Net dependable capacity is the amount of power a dam can produce on an average day minus the electricity used by the dam itself.
Parksville Lake has 47 miles of shoreline and 1,930 acres of water surface.
The reservoir fluctuates about nine feet from summer to winter and has a flood storage capacity of 19,000 acre-feet.
Find Ocoee Dam No. 1 at 1988 TN Hwy. 64 E., Benton, Tenn.
More Information on Parksville Reservoir