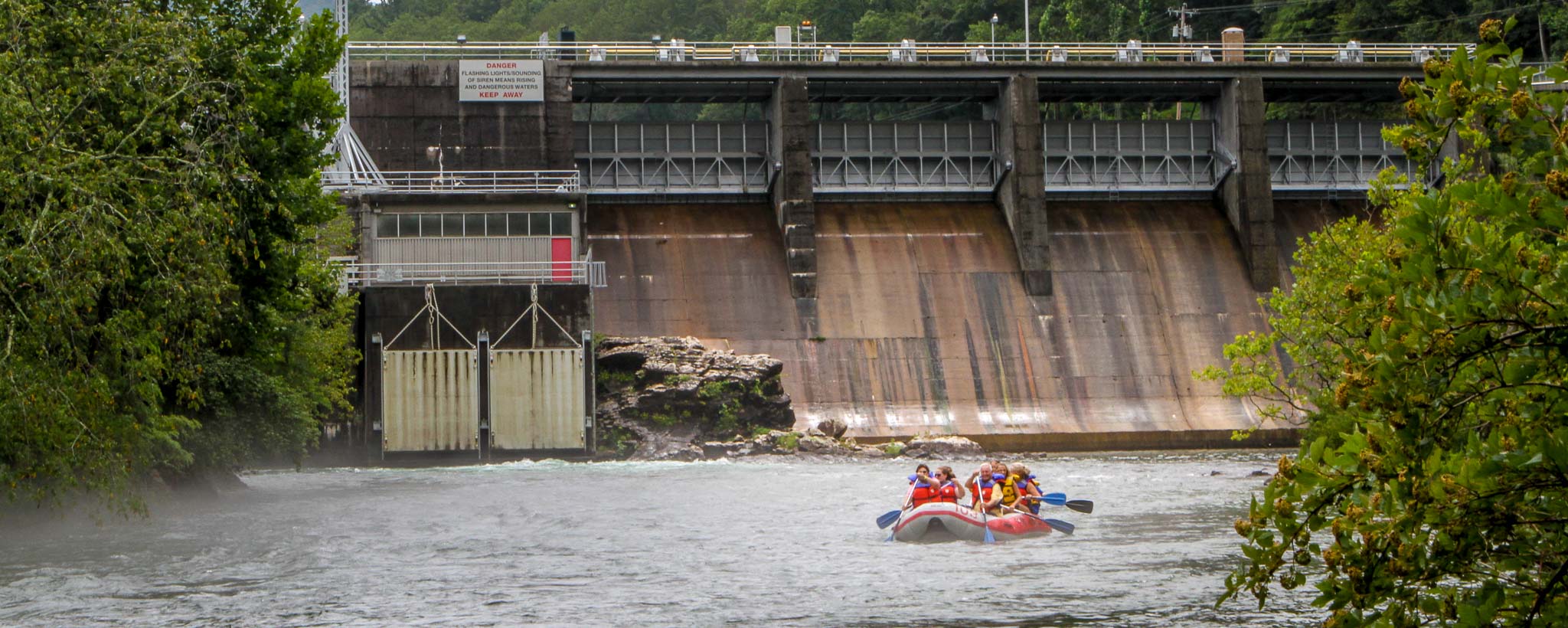 Wilbur Dam
Beautiful Wilbur Reservoir, two river miles away from Watauga Dam, is surrounded by the Cherokee National Forest and flanked by the Appalachian Mountains.
Wilbur Dam on the Watauga River in northeast Tennessee is located in some of the most beautiful country in the Tennessee River watershed. The reservoir is surrounded by the Cherokee National Forest and flanked by the Appalachian Mountains. Even in the dog days of summer, Wilbur remains cool—with a constant breeze blowing through the Watauga River gorge.
Two hydroelectric generating units were installed at Wilbur Dam when it was completed in 1912, and a third generating unit was added in 1926. A fourth was added by TVA when it acquired the dam in 1945.
Wilbur: Facts + Figures
Construction of Wilbur Dam began in 1909 and was completed in 1912.
TVA didn't build Wilbur Dam, but acquired the property in 1945.
The dam is 76 feet high and stretches 375 feet across the Watauga River.
Wilbur Dam is a hydroelectric facility. It has four generating units with a summer net dependable capacity of 11 megawatts. Net dependable capacity is the amount of power a dam can produce on an average day, minus the electricity used by the dam itself.
Find Wilbur Dam at 774 Wilbur Dam Rd., Elizabethton, Tenn.
More Information on Wilbur Reservoir
Daily Lake Level

Recreation Release Schedule

Recreation Facilities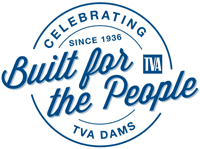 The Unified Development of the Tennessee River plan stressed TVA was to provide flood control, navigation and electricity for the region. TVA's dams are tangible evidence of its primary mission: improving life in the Tennessee Valley. We're celebrating the plan with an in-depth look at 32 of the dams it comprises.

The Grand Old Dam
Beautiful, venerable Wilbur Dam, one of the oldest in the TVA system, encapsulates much history and serves the Tennessee Valley in many ways even today. Read more about Wilbur Dam.
Tailwater Pursuits
Kayaking, rafting and trout fishing—all activities that you can do in the tailwaters below TVA dams—are growing in popularity. Find out more about how you can "go with the flow" and get involved with these fun sports.