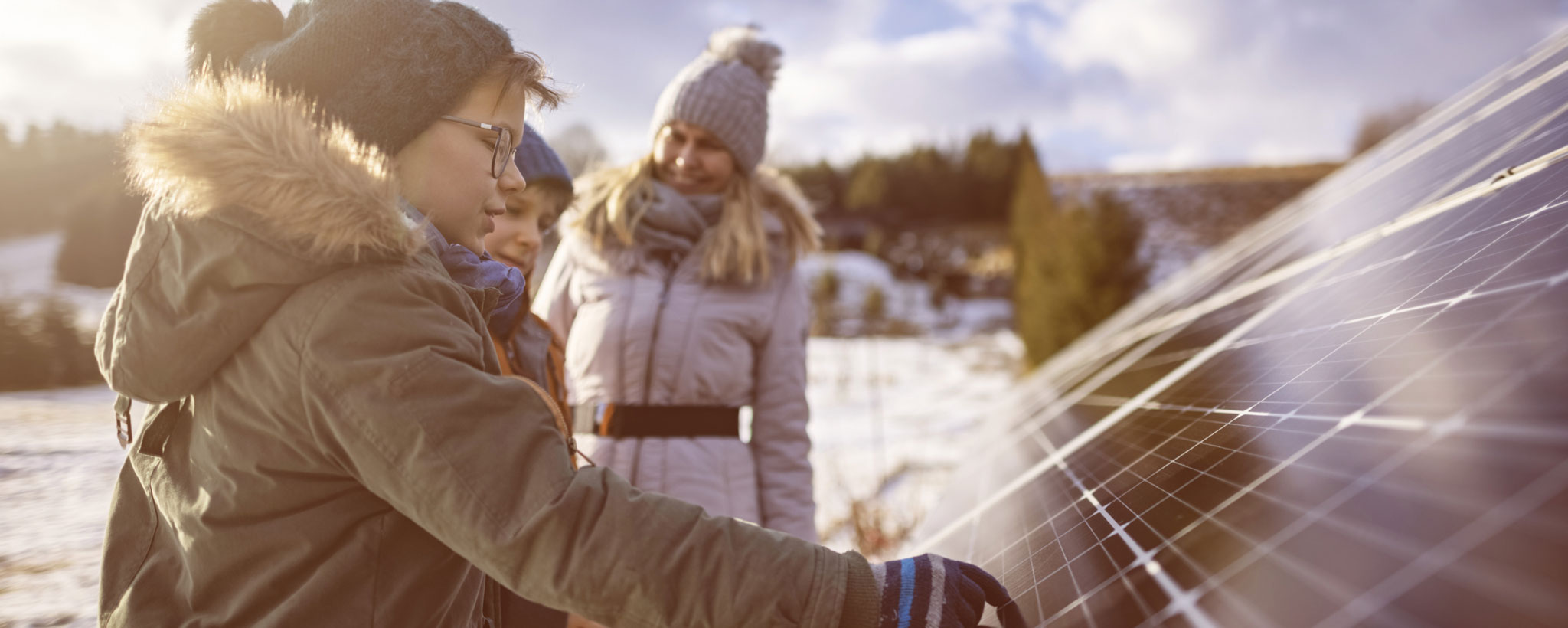 Economic Solutions Through Solar Innovation
The Cheatham County School District (CCSD) will construct a 50-kilowatt solar array with a Tesla Powerwall backup that will create energy costs savings and project-based learning opportunities for the CCSD Career and Technical Education/STEM curriculum.
Background
More than 50 schools in Tennessee are currently equipped with a solar solution. Few, if any, are also equipped with modern battery storage capabilities. The Cheatham County School District began exploring solar options in early 2020 to reduce Cheatham County schools' electricity bills and equip students for careers in the renewable energy industry. CCSD seeks innovative and transformative ways to prepare students for post-secondary job opportunities and introduce solar science to college-bound students interested in design, engineering and operations, and maintenance.
Cheatham County's strategic plan calls for future growth with a focus on preserving natural resources through the introduction of alternative, renewable energy solutions. The addition of battery technology and storage solutions provides additional capabilities and resiliency for the communities. The goal of the pilot project, both the solar and storage installation and the Career and Technical Education (CTE)/STEM curriculum, is to create a model for all of Tennessee's 147 school districts as well as schools in other regional TVA service areas.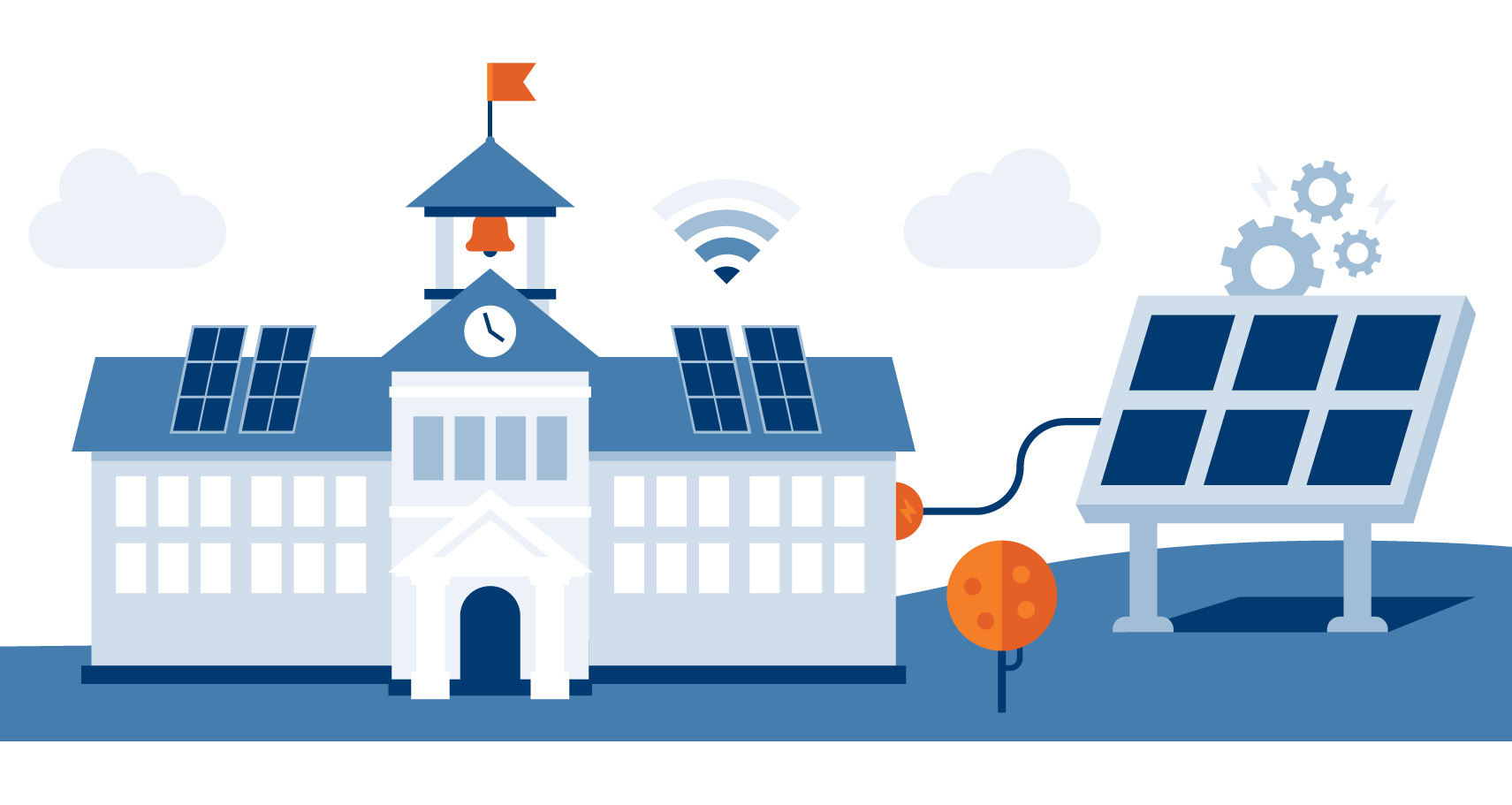 Overview
The goal of CCSD is to connect their facilities and students to the environmental, scientific, and fast-paced economic growth aligned with renewable energy futures – specifically solar power. Through the grant from TVA, CCSD will construct a 50- kilowatt solar array with a Tesla Powerwall backup that will help the school district to save approximately $3,500 in annual energy costs and enable the critical functions of the connected facilities to operate for up to 48 hours without outside power. The solar canopy will also serve as a covered outdoor classroom. CCSD has identified solar curricular components for the CTE and STEM programs for its Sycamore High/Middle Schools complex, starting with the 2022-23 school year.
CCSD will develop project-based learning opportunities for classroom experiences and work-based learning solutions for individual students to participate in all phases of the proposed project, from inception to long-term maintenance. Working closely with knowledgeable industry partners, students will receive critical, real-time, specific science and math skills and competencies that can be implemented in micro or macro applications in CTE programs.
Objectives
Key metrics for success for this pilot project focus on both the technology installed at CCSD as well as student engagement with the new CTE curriculum that is based on solar and battery energy storage. Tracked metrics will include:
1. Financial savings from the solar and storage installation
2. Duration of battery usage during grid outages
3. Number of CTE credits earned by CCSD students
4. Number of students who complete a program of study with a solar component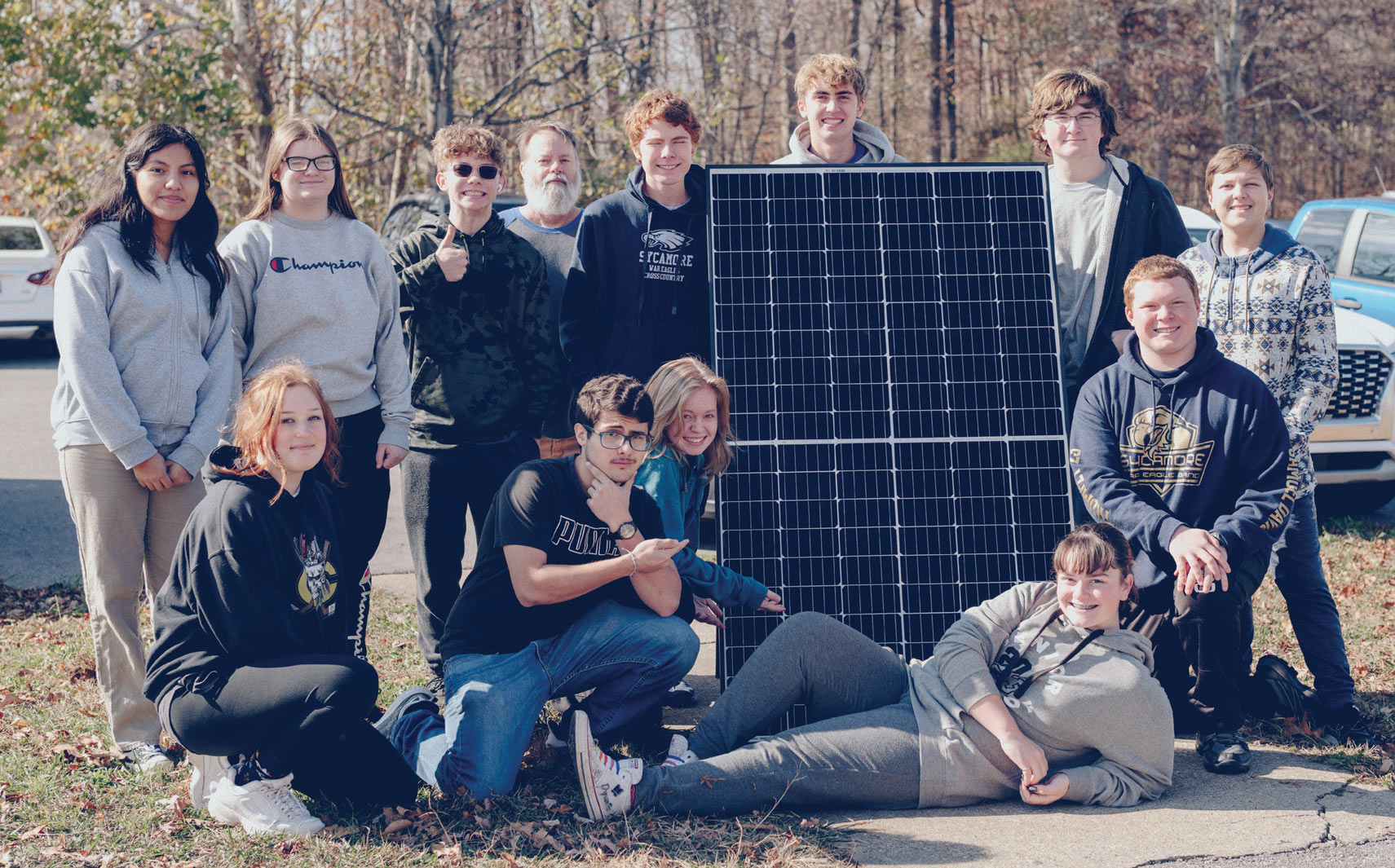 Key Levers for Success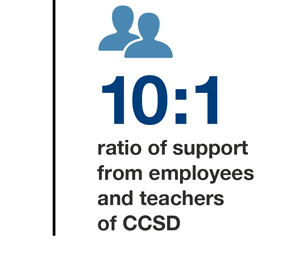 CCSD has broad support for this project. The CCSD Board of Education conducted a feasibility study for all CCSD schools in 2020 and approved the CTE solar components. Employees and teachers of CCSD support this project by a ratio of 10:1. Cheatham County citizens also created a dedicated Facebook page to advocate for the Board to approve this project. Support of these important sectors will help drive the success of the solar and battery storage component and CTE programming.
The Team
Wilmot, Inc. is a solar developer/installer based in Middle Tennessee and is a certified small and woman-owned business. Wilmot has developed some of the most innovative solar projects in Middle Tennessee, including Music City Solar, a community solar project for Nashville Electric System, and a 4-megawatt project with Nashville Metro Water Services. Wilmot, Inc. will seek bids, check references for a quality contractor, and be on the installation site for quality assurance.
Dr. Cathy Beck serves as the director of schools for CCSD. She has been in education for over 30 years, serving the past 10 years in administrative positions. Prior to joining CCSD, Dr. Beck served as assistant superintendent in Summit County, Colorado, where she experienced firsthand the reduction in utility costs with solar. Dr. Beck has also overseen large grants throughout her career.
Dr. Tara Watson is a Tennessee Certified County Finance Officer and has served as the chief operations officer as well as the CTE director for CCSD since 2017. Dr. Watson is the district financial office with oversight of more than $65 million in federal, state, and grant funds. Dr. Watson will oversee this grant's financial and CTE solar components.
Chris Cooper is the coordinator for CTE and STEAM Education for CCSD. Prior to his roles in academic coaching and administration, Chris served for 25 years at the collegiate, high school, and middle school levels. He has relevant experience with solar through hobby, agriculture, and personal power applications.
John Patrick is vice-chair of the Cheatham County School Board. Prior to retiring, Patrick evaluated the Environmental Protection Agency's programs for the Office of Inspector General in Washington, D.C. He is a certified internal auditor and owns a 5.2-kilowatt solar system in his home since 2010. John is assisting in this effort to bring solar to CCSD.
Photo Gallery
November 2022 groundbreaking ceremony