Paradise Coal Combustion Residuals
Paradise Fossil Plant ceased operation in February 2020 with the retirement of Unit 3. Units 1 and 2 retired in Spring 2017.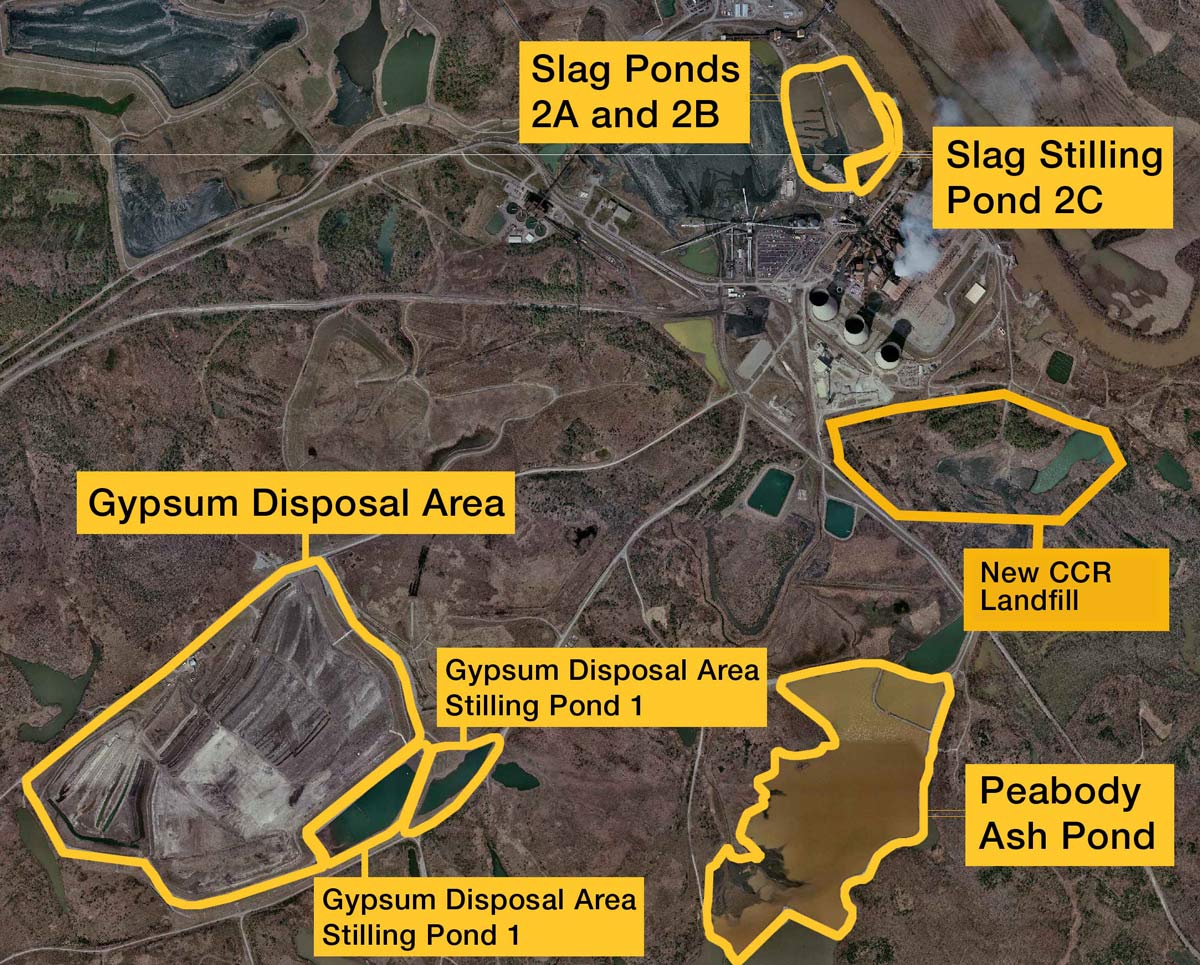 Unit boundaries shown are approximate and may vary in the technical demonstrations.
CCR Rule Plant-specific Data
CCR landfills and surface impoundments on the Paradise site include:
Paradise CCR Rule Groundwater Monitoring Documents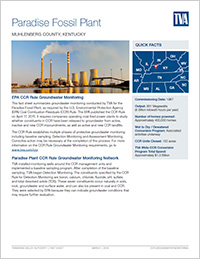 Paradise Groundwater Monitoring Fact Sheet
Paradise Gypsum Disposal Area and Stilling Pond 1&2
Paradise Peabody Ash Pond
Paradise Slag Ponds 2A and 2B and Stilling Pond 2C
2019 Paradise Assessment of Corrective Measures Report
Factsheet for Semiannual Report on Progress of Remedy Selection
2020 Paradise Slag Ponds Semiannual Progress Report
2020 Paradise Slag Stilling Pond Semiannual Progress Report
2020 Paradise Peabody Ash Pond Semiannual Progress Report
For more information on EPA's CCR Rule environmental studies and activities at other TVA Fossil Plants,
visit here
.