Shawnee Coal Combustion Residuals
Shawnee has nine coal-fired generating units with a summer net capacity of 1,206 megawatts. Unit 10 was retired in June 2014. Emission control equipment has been added to Units 1 and 4.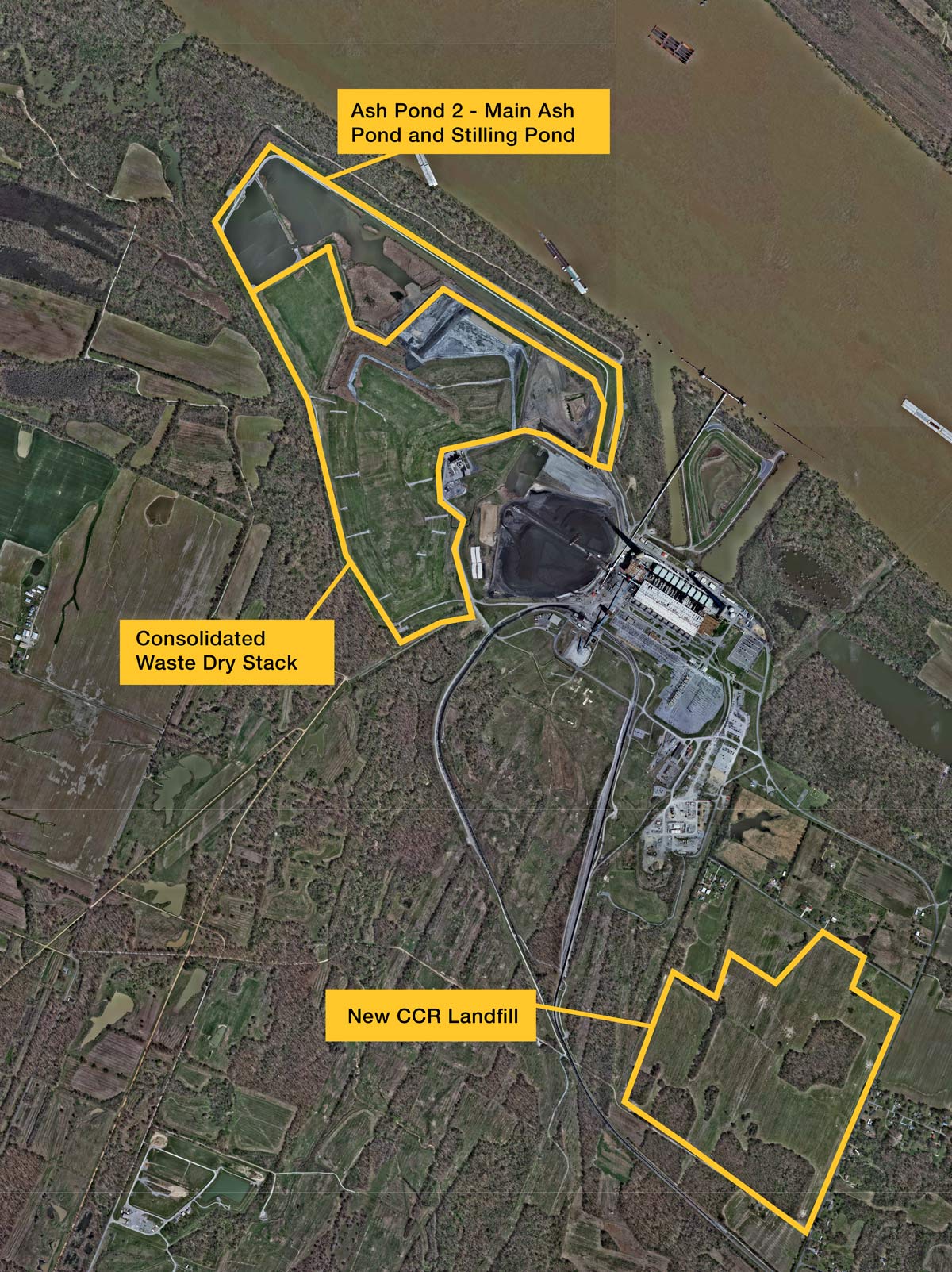 Unit boundaries shown are approximate and may vary in the technical demonstrations.
CCR Rule Plant-specific Data
CCR landfills and surface impoundments on the Shawnee site include:
Shawnee CCR Groundwater Monitoring Documents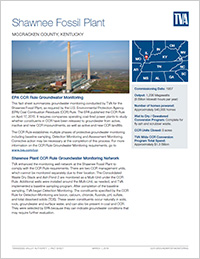 Shawnee Groundwater Monitoring Fact Sheet
Shawnee Ash Pond 2 and Consolidated Waste Dry Stack Groundwater Monitoring Report
2019 Shawnee Assessment of Corrective Measures Report
Semiannual Report on Progress of Remedy Selection
Factsheet for Semiannual Report on Progress of Remedy Selection
2020 Shawnee Waste Dry Stack Semiannual Progress Report
OIG Report on CCR Groundwater Monitoring at Shawnee
TVA's Office of Inspector General conducted a review of groundwater monitoring activities at Shawnee Fossil Plant. The independent review looked at the quality of the monitoring program and to determine if we are following regulatory standards. The review, dated Nov. 7, 2019, states the work is "high quality" and meeting state and federal regulatory standards. Read the OIG report.
For more information on EPA's CCR Rule environmental studies and activities at other TVA Fossil Plants,
visit here
.