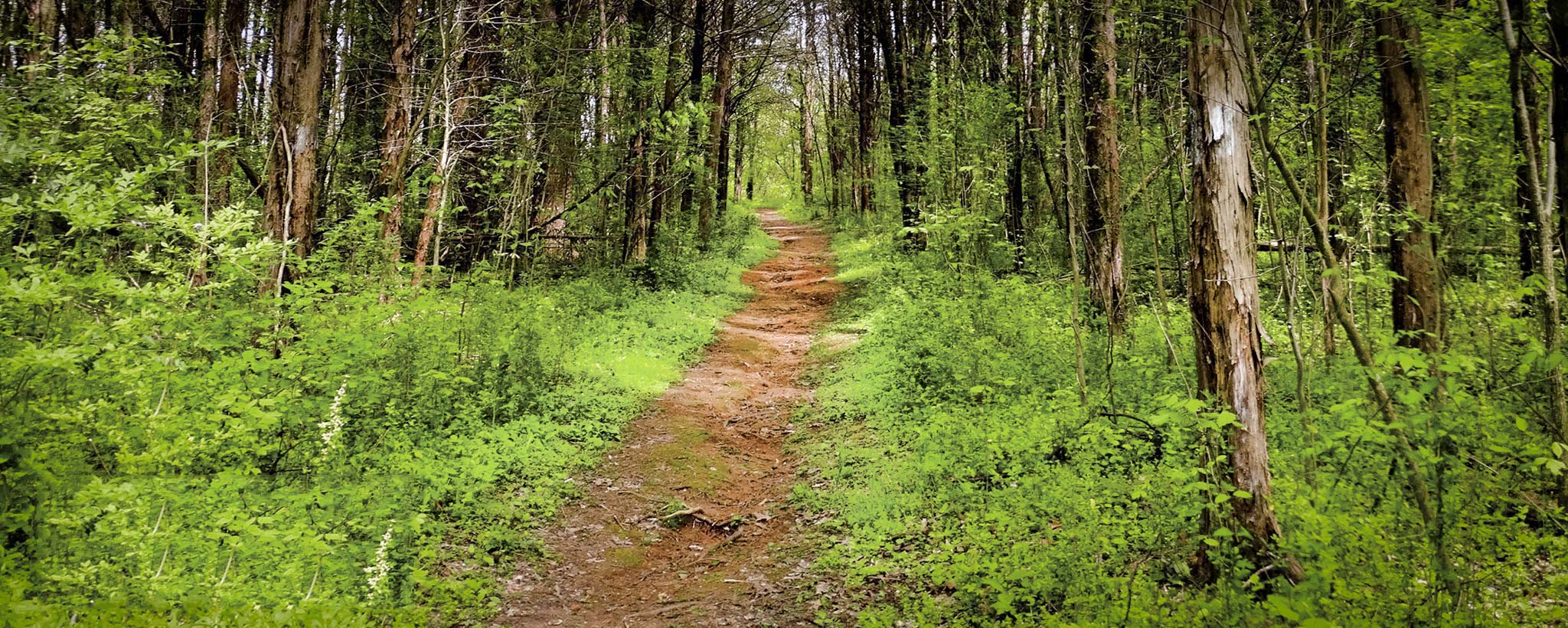 TVA Trails
We've got trails to suit every interest and experience level, so whether you're looking for an easy stroll, planning your first mountain bike ride or craving a challenging climb, we've got you covered.
Scenic vistas? Check. Birdwatching wonderlands? Check. Wildflower walks? Check. We've even got trails that lead to premium hunting grounds (in season), fishing holes and backcountry campsites.
Here are some things to remember while you're planning your next trail adventure:
Trails may be loops or they may be out-and-back trails. Some trails may have more than one trailhead, or may require you to shuttle between trailheads. Check the online maps to be sure you know before you go.
Some trails are part of a system of interconnected trails that give you an opportunity to select your route according to your skill level, endurance or just how much time you have to spend in the outdoors.
All trails here allow for foot traffic, some allow bicycling and there is one horse trail.
TVA trails include two-way traffic, so please watch out for an be courteous to others you might meet on the trail.
TVA opens new trails, closes trails for repairs and changes trails to ensure we're giving users the best possible experience while also taking care of the Valley's natural resource, so check back here for the latest information.
Trail Guide
With our improved guide to TVA's more than 180 miles of trails, finding the right destination for you has never been easier. Consult the map or table below, which is sorted by state and reservoir. You'll find detailed trail descriptions, the inside line on difficulty levels, information about amenities, maps, distance, uses and any relevant notes that might affect or enhance your experience. Sixteen of TVA's trails wind through Small Wild Areas, nature preserves that offer stunning views and access to rich natural resources. Click here to find a trail that runs through one of TVA's Small Wild Areas. Bonus: The Appalachian Trail crosses TVA land at Fontana and Watauga dam reservations!
Topographical Maps
Most of the trails are overlaid on topographic (or topo) maps. Topo maps are an attempt to show real variations in elevation on a flat map. If you know how to read a topo map, the map itself can tell you a lot. Here are a few tips to help you out.
The trails marked in red are open for hiking only; blue are open for hiking and biking; and yellow are open for hiking, biking and horseback riding.
Alabama
Georgia
North Carolina
Tennessee