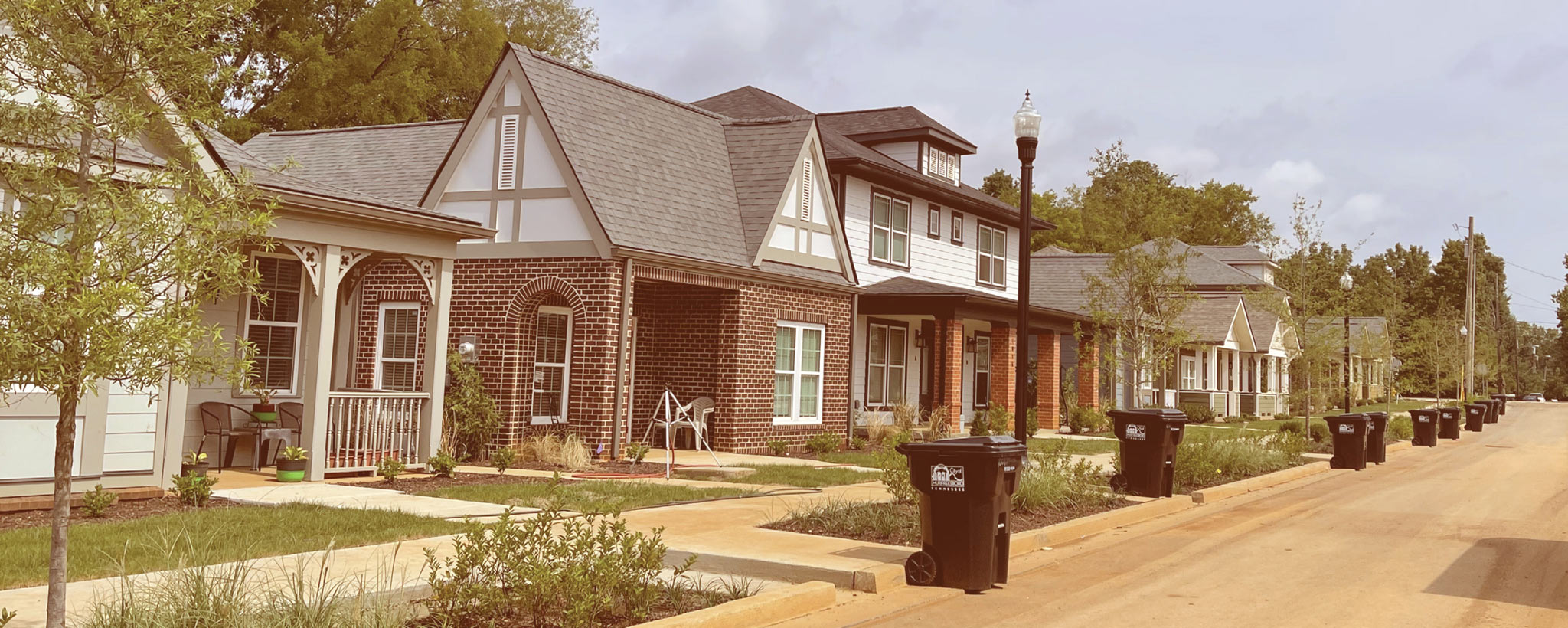 Residential Demand Response Through Connected MHA
Expanding on the Building Wi-Fi Access & Education to New Affordable Housing Projects pilot project, Connecting MHA will conduct a Home Energy Management System (HEMS) plus demand response (DR) pilot project in one of the new Murfreesboro Housing Authority (MHA) communities. This pilot project will further explore the benefits of connectivity and its relationship with smarter energy management.
Background
While affordable housing offers many benefits for income-limited residents, access to more advanced energy efficiency technologies and programs can be difficult or non-existent, hindering meaningful energy burden relief. As part of the development of a new affordable housing project with MHA, residents of one community will be offered the opportunity to participate in an incentive-based HEMS plus DR pilot project. This project supports these disadvantaged communities in saving energy and money and expanding their understanding of the value of these technologies. Additionally, the pilot project teams will learn how to best support residents on their journey to smarter energy management.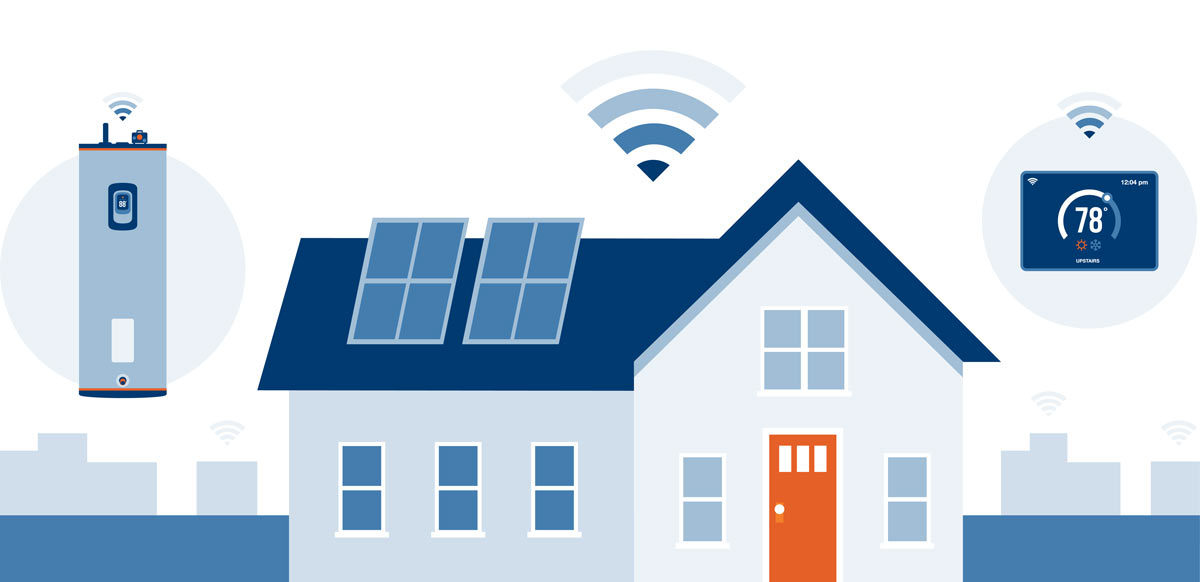 Overview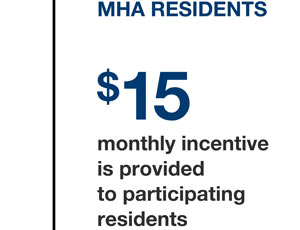 The Open HEMS software combined with a DR program through MTE allows residents to participate in a pilot project that will help them save money on their energy bills and also help MTE during peak energy times. Through this pilot project, participating residents give permission to MTE to adjust Wi-Fi-enabled thermostats and water heaters during DR events to help MTE reduce the energy demands of customers and may help residents save money by reducing energy usage. By reducing the energy usage of residents during peak times through a DR event, MTE is able to save overall peak energy usage across its service area. These events are set for a specific number of hours, and the goal is to keep residents comfortable by only changing the temperature on the thermostat or water heater slightly. Residents have the option of opting out of events if a specific day or event is not a convenient time for them. Residents have the option of opting out of events if a specific day or event is not a convenient time for them. By participating in this project, residents receive a $15 monthly incentive.
To understand the impact of the HEMS Plus DR events, three user groups' energy data will be analyzed over the course of the pilot project.
Objectives
TVA and Oak Ridge National Laboratory (ORNL) will provide technical support and statistical analysis for the data collected. The three user groups enable the analysis of the pilot project's impact on energy consumption patterns. Extensive analysis of advanced metering infrastructure (AMI) data and survey results will help demonstrate the value of Open HEMS and resident education in saving energy and managing peak demand and the potential for scaling Open HEMS across TVA's seven-state service region.
The success of this pilot will be measured by the following metrics:
Energy savings for residents
Customer satisfaction
Analysis of the pilot's impact on energy consumption patterns
Value of Open HEMS and resident education in saving energy and managing peak demand
Potential for scaling up Open HEMS across the Valley
Key Levers for Success
Software and devices for DR events, communication and education of participants, and pilot project partners will contribute to the success of Connecting MHA. An Open HEMS platform and mobile app, developed as part of another Connected Communities initiative, will allow the thermostats and water heaters to be connected and managed by MTE.
Additionally, by clearly communicating what a DR event is, when it will happen, and the duration, the pilot project team intends to educate residents about this innovative pilot project. Education for DR programs is essential to ensure that customers are aware of the program benefits and what to expect during these DR events.
By staying in the know, customers will not be surprised by DR events. The HEMS platform also uses algorithms to pre-heat and pre-cool homes so that resident comfort is maintained through the DR event. Keeping residents comfortable during DR events will help with the retention rates of participants in the program.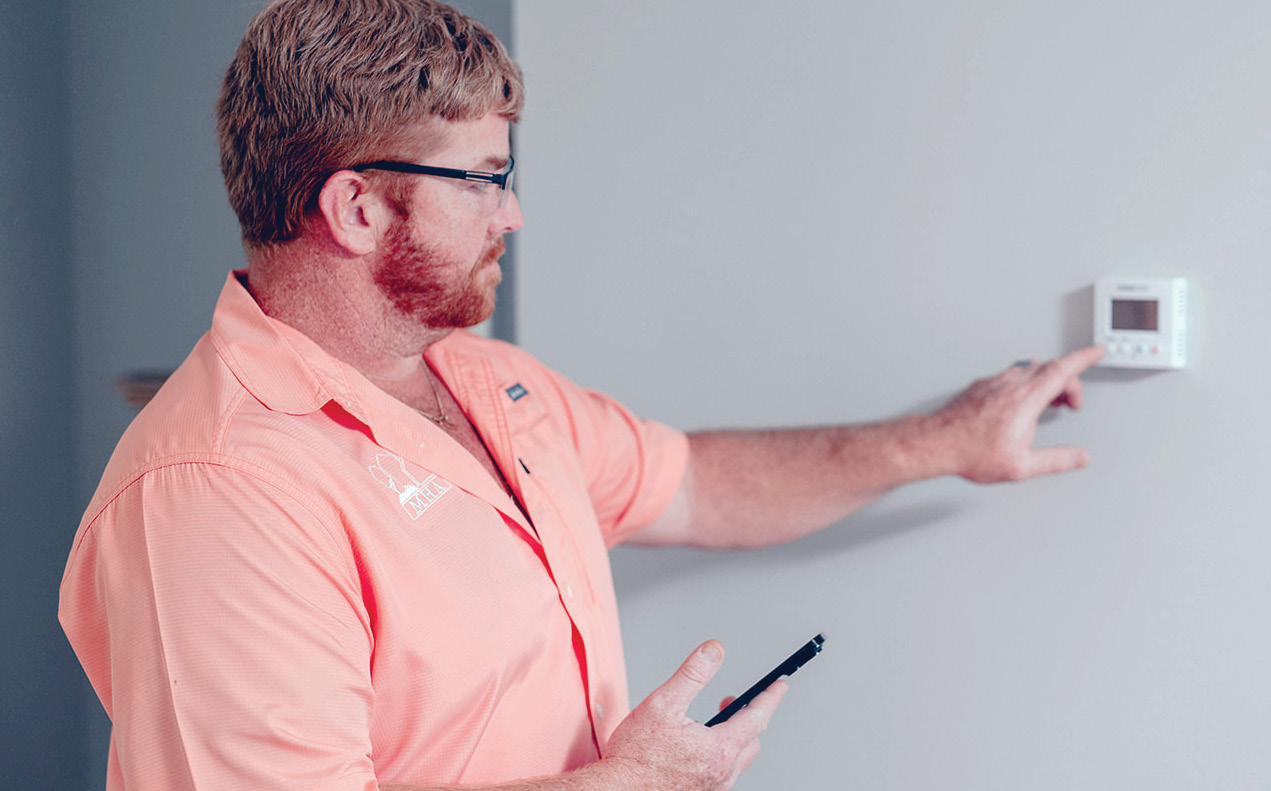 The Team
Juliet Shavit, president and CEO, SmartMark Communications, LLC
Meredith Salefski Ponce, operational lead, SmartMark Communications, LLC
Dylan Randall, head of digital innovation, SmartMark Communications, LLC
Rick Jurosky, chief technology officer, MTE
Jodie Miller, director of customer operations, MTE
Glenn Hollandsworth, programs manager, MTE
Melissa Lapsa, program manager, Building Technologies, ORNL
Teja Kuruganti, section head, Advanced Computing Methods for Engineered Systems, ORNL
Chris Winstead, software engineer, Modeling and Simulations, ORNL
Georgia Caruthers, senior program manager, TVA
William Maguire, co-founder, ACE IoT Solutions, LLC
Andrew Rodgers, co-founder, ACE IoT Solutions, LLC
Next Steps / Timeline

October 2022: Residents move into Oakland I
March/April 2023: Install Wi-Fi and network gateways
April 2023: Recruitment for participation in HEMS Plus DR pilot begins
May 2023: Residents move into Oakland II
June 2023: Open HEMS DR activities begin with participating residents