TVA Connected Communities Pilot Project Funding Opportunity
TVA is excited to announce a funding opportunity to improve the quality of life and equity for communities in our service region through innovative community-driven solutions. To build upon the success of the existing Connected Communities pilot projects, TVA is looking to expand the scope and geography of communities working to leverage technology- and data-driven solutions. The pilot projects are intended to help communities gain expertise and test approaches that will jump-start their progress toward improving access to digital services, creating a healthy natural and built environment, scaling economic opportunities and preparing for natural disasters and cyberthreats. These pilot projects will create benefits for the communities that lead them and serve as examples for others seeking to follow in their footsteps.
The application window for the Call for Pilots Round 2 is now closed.
Pilot Project Focus Areas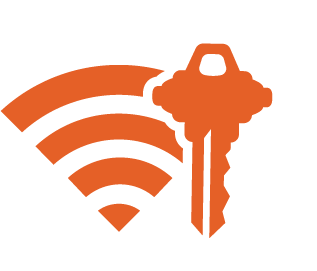 Broadband and Digital Literacy
Everyone in the TVA service region has access to services through broadband, modern technology and the knowledge and empowerment to use it.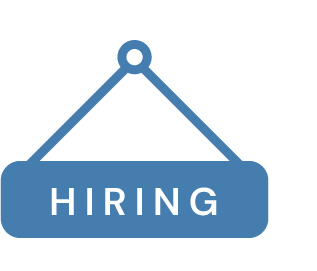 Economic Empowerment
Everyone in the TVA service region is economically secure and can contribute to a modern, 21st century economy to the best of their ability.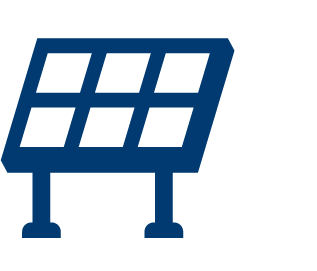 Energy and Environmental Justice
Everyone in the TVA service region has access to a healthy environment (natural and built) and reliable, affordable and clean energy.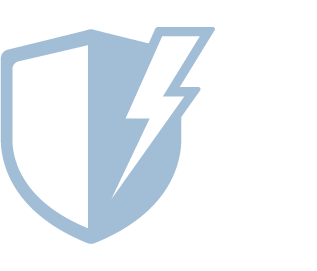 Enhanced Community Resiliency
Communities in the TVA service region have plans and resources to minimize the impacts of events like natural disasters and cyberthreats, to endure them safely and to recover quickly.
Project Eligibility Elements
This funding opportunity is seeking projects demonstrating an emerging technology or a new intervention approach to connect communities to resources that will directly and measurably have a positive outcome in two or more of the following areas:
Equitable access to services, such as broadband and digital literacy
Equitable access to innovative, sustainable and connected technologies
Energy burden or energy poverty
Access to quality science, technology, engineering and math (STEM) education
Environmental health, including indoor environmental health/justice
Enhanced resiliency for vulnerable populations
Access to better employment, career or entrepreneurial opportunities
Prior pilot projects have addressed these topics through activities such as monitoring indoor environmental health, offering coding training programs, installing broadband hotspots, providing digital literacy education, installing solar and battery storage and offering educational resources. The current round of funding aims to explore new topics rather than repeat prior pilot projects. You can learn more about our current pilot projects here.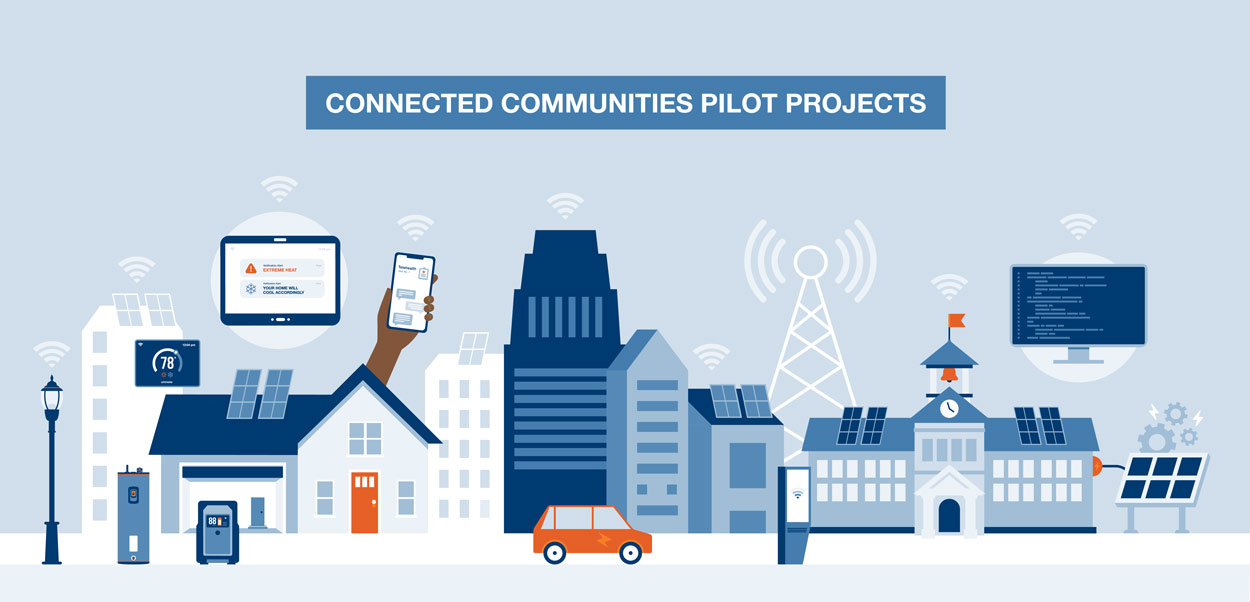 Application Timeline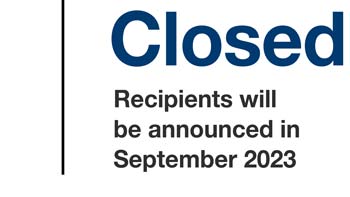 April 3, 2023: Applications open
June 30, 2023: Applications closed
September 2023: Recipients announcement
While this funding opportunity is now closed, interested communities can use other resources on this website for additional funding opportunities and project planning support.
Funding Details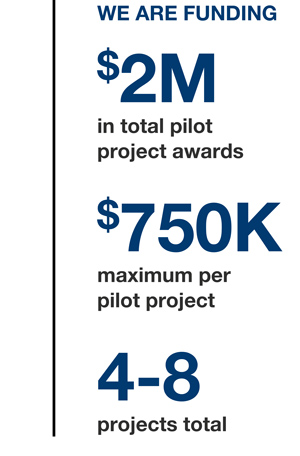 A total of $2,000,000 in funding is available, and TVA anticipates awarding it to approximately four to eight projects. TVA plans to provide awards of up to a maximum of $750,000. Funding is intended for the Connected Communities portion of projects. For example, if a pilot project plans to install smart devices, the TVA Connected Communities funding could pay for sensors and connectivity but not for building renovations.
Funds from the award must go toward the pilot project idea and be spent within two years of contract signing. Overhead costs to implement the pilot project may be included in the total project cost. Funding will be paid out based on the proposed milestones. Documented costs, such as paid invoices, are required for reimbursement.
The applicant will need to be collaborative, willing to share lessons learned, and contribute 30% of the total project costs either through direct financial contributions or in-kind services. In-kind contributions may include staff hours, materials and equipment, or other contributions subject to TVA approval.
Evaluation Criteria
Pilot project applications will include responses to a series of questions.
Applications will be evaluated based on the following:
Strategic Alignment: Pilot project should be connected to one of the four Connected Communities focus areas, have clear learning objectives, and align with TVA's commitment to equity.
Feasibility: Pilot project teams should have a principal organization with the resources and authority to implement the project, demonstrate a clear approach and community engagement plan and provide evidence of potential success for the underlying project goal. For example, an applicant could provide information about the implementation of a similar project in another region of the country or research supporting the proposed approach. Well-defined plans to build the capacity to pursue a project will also be considered.
Impact: Pilot projects should demonstrate clear benefits to communities within TVA's service region with the potential for long-term or transformative impact.
Required Criteria: Pilot projects must follow the project eligibility elements (see above) and be located within TVA's service region. The project team must include a community partner and contribute 30% of total project costs via direct financial contributions or in-kind services. The principal organization of the project team must be able and willing to accept federal funding.
Bonus points are available if projects meet one or more of the following criteria:
Project is in a rural or disadvantaged community as defined under the Justice40 Initiative
Partnerships with national labs and regional universities, with additional bonus points for partnerships with regional Historically Black Colleges and Universities (HBCUs)
Partnerships with strong minority rights organizations, such as Urban League, Tennessee United, Nashville Organized for Action and Hope (NOAH), Metropolitan Interfaith Council on Affordable Housing (MICAH) and Chattanoogans in Action for Love, Equality and Benevolence (CALEB)
Pilot project teams including small, minority-owned/led, woman-owned/led, veteran-owned/led, service-disabled veteran-owned/led businesses, nonprofit organizations and those located in historically underutilized business (HUB) zones
Pilot project teams with plans to expand the reach of the project by pursuing complementary funding opportunities or leveraging synergies with other initiatives
Download Evaluation Criteria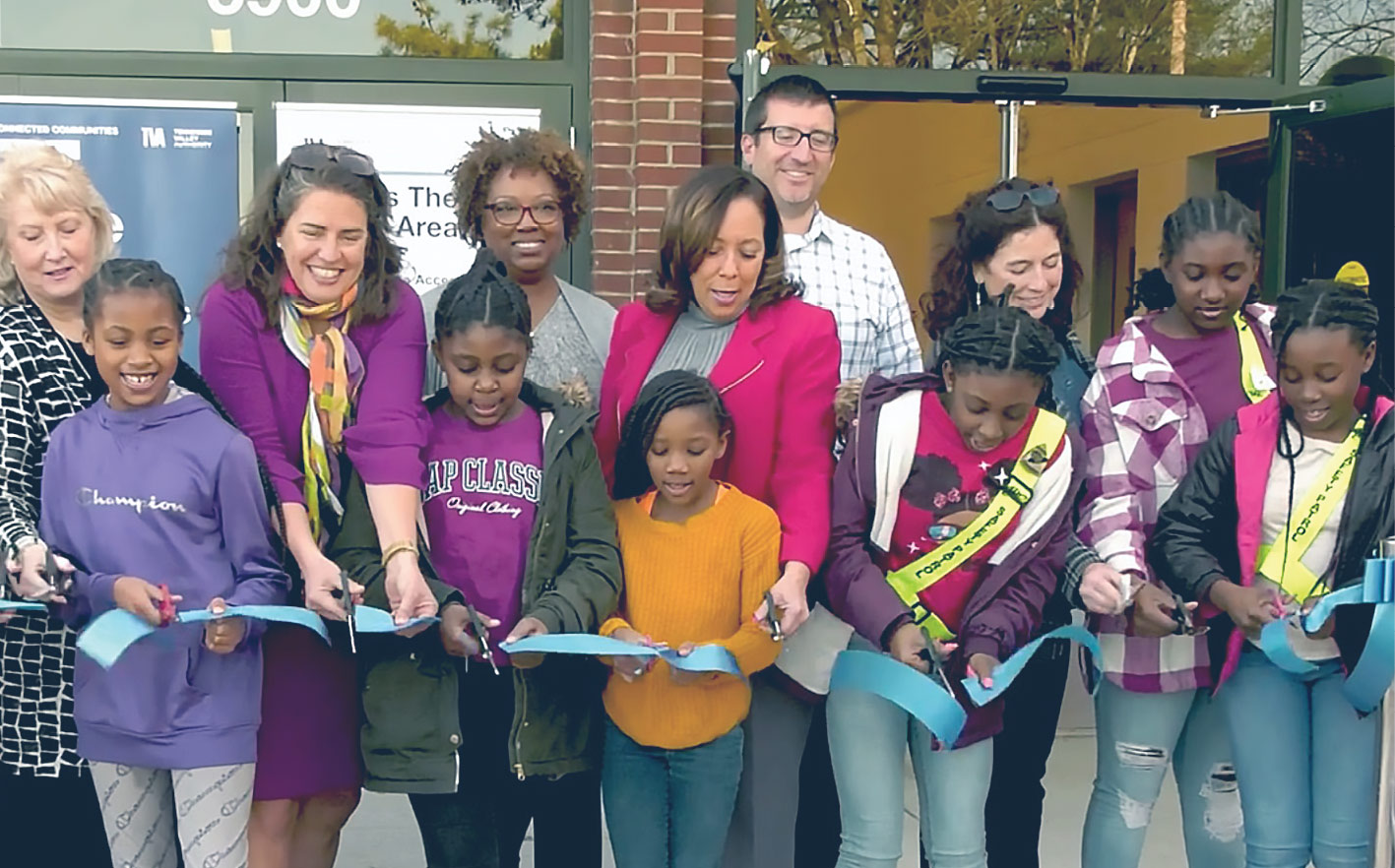 Applicant Eligibility
Each application team must be led by a principal organization, which is an entity responsible for entering into an agreement with TVA for the purpose of receiving a funding award. Any organization that is in good standing in the relevant jurisdiction(s) where they are incorporated and maintained may apply as a principal organization or be a member of an application team. The principal organization must be willing and able to receive federal funding to receive a Connected Communities funding award.
All application teams must have a community partner organization to facilitate outreach and engagement with the community members benefiting from the pilot project. If the principal organization is effectively representative of the community, has established ties with the community and can manage community outreach and engagement, no additional team members are required.
Individuals may be part of an application team but are not eligible to apply as the principal organization. Registered lobbying organizations whose primary business is lobbying are not eligible to apply as a principal organization or be part of an application team.
All applicants must assert their financial and organizational capacity to carry out the proposed project and to appropriately manage any award, should they be designated as an awardee. Applicants may be asked to provide information to determine financial stability upon award.
The level and term of documentation required from the applicant to satisfy TVA will be commensurate with the size and complexity of the award, and applicants should submit accordingly. If the information submitted by the applicant is insufficient to satisfy TVA as to the applicant's ability to complete the pilot project, TVA may request additional information from the applicant or may deem the proposal non-responsive.
There is no limit on the number of applications an applicant may submit. However, an applicant will not be selected for more than one project across all rounds of funding.
Geographic Eligibility
All proposed pilot projects must be conducted in the TVA service region. A principal organization not located within the TVA service region must have a local community partner included in the proposal, and the benefits of the project must flow to a community located within the TVA service region.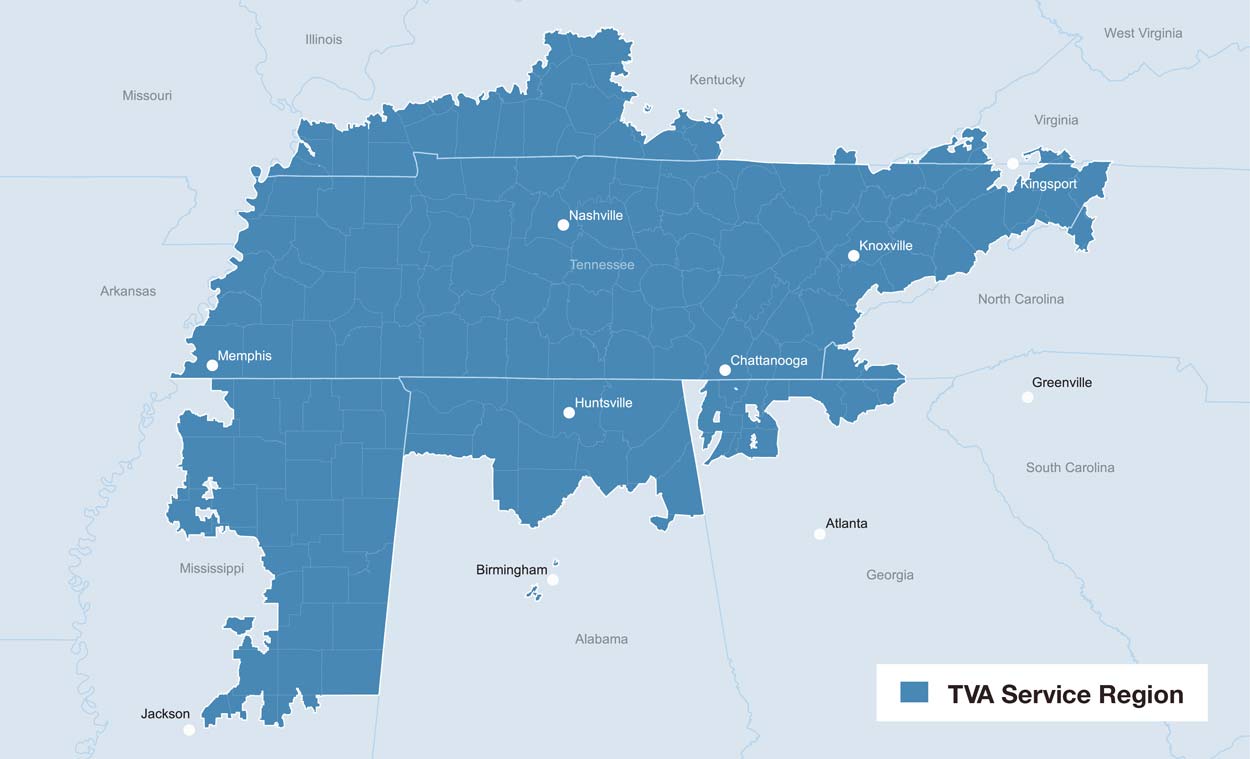 What to Expect After Submission
Applicants will receive an email confirmation that their pilot project application has been received. An initial review will be conducted to ensure applications are complete. Applicants will either receive a request for additional information or be notified that their application has moved to concept evaluation.
Upon completion of evaluations, potential pilot project awardees will be notified and asked to provide information and documents that support federal contracting requirements (e.g., credit history, audited financial statements) and reviews specific to their application (e.g., regulatory reviews, environmental assessments).
Awards will be announced after the appropriate parties have signed all necessary agreements.
The application window for the Call for Pilots Round 2 is now closed.