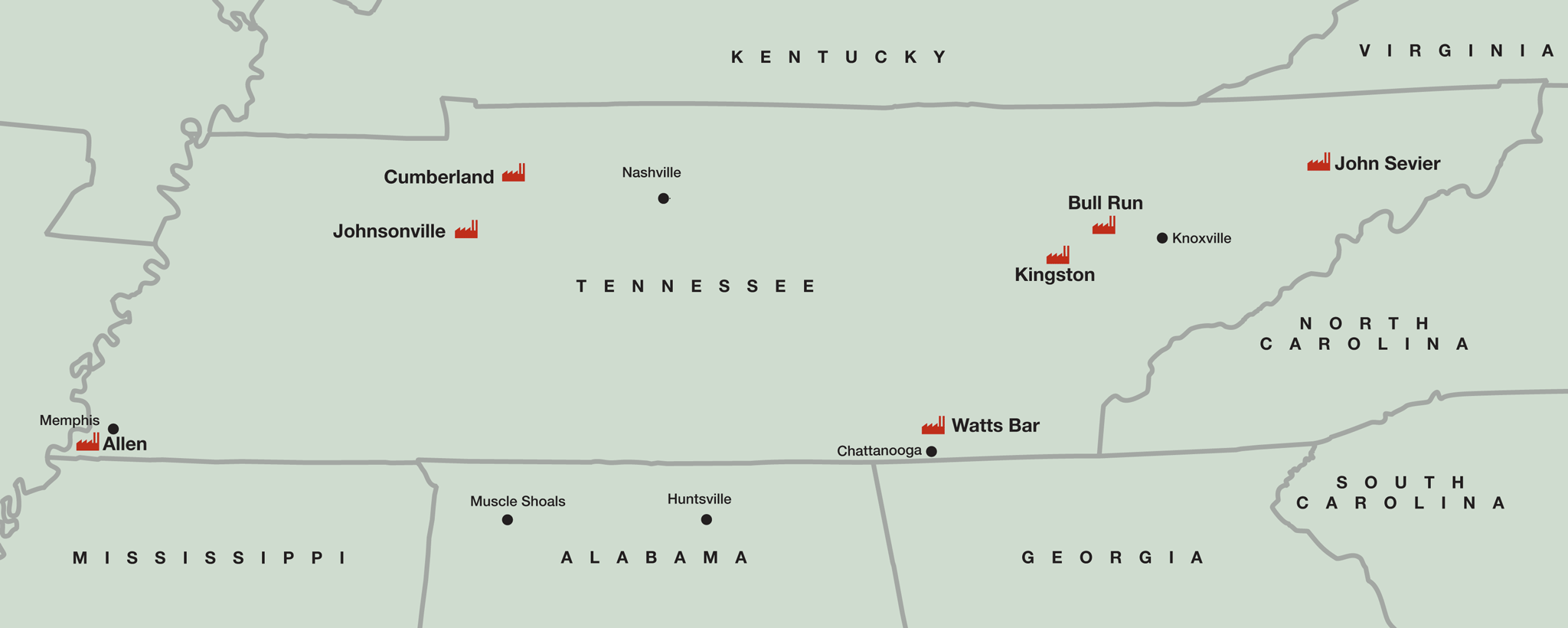 TDEC Order on Coal Combustion Residuals
TVA is currently conducting environmental studies under the oversight of Tennessee Department of Environment and Conservation (TDEC), as directed by an August 6, 2015, TDEC Commissioner's Order, OGC 15-0177 (TDEC Order). The Order created a process by which Coal Combustion Residuals (CCR) disposal sites in Tennessee would be investigated and assessed for risks. It also provides the requirements for reducing these risks. In addition to the TDEC Order, TVA is also following the 2015 Environmental Protection Agency Final Rule on Disposal of Coal Combustion Residuals from Electric Utilities. Learn more about TVA's compliance with the CCR Rule.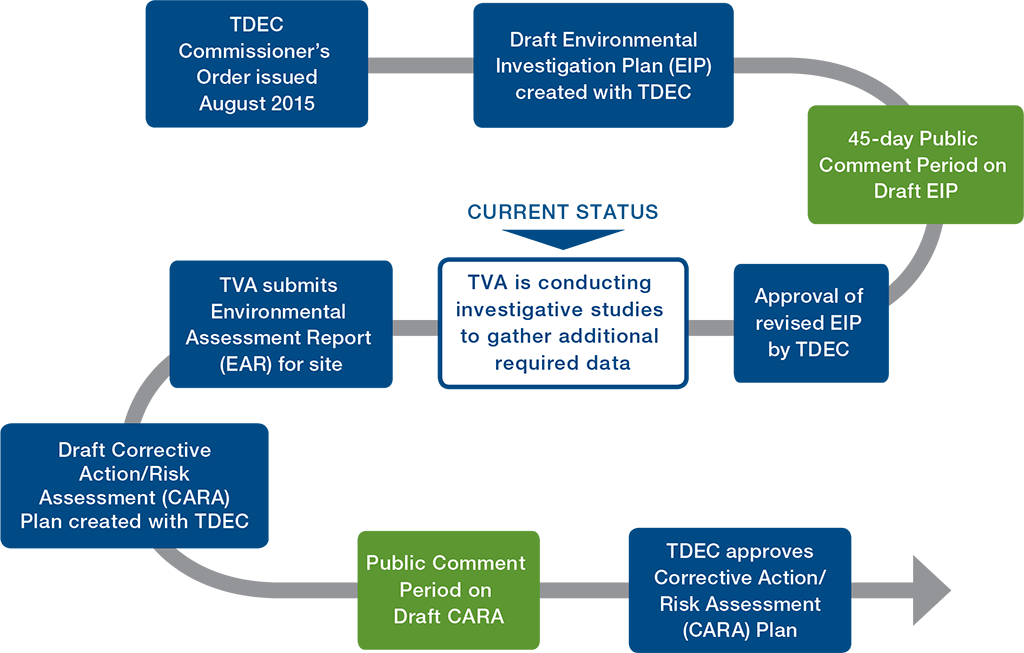 The six steps for investigating CCR disposal sites are outlined above in blue. TVA has completed the first three for seven Tennessee coal-fired power plants under the Order. The Environmental Investigation Plan (EIP) and the presentation for each site are provided.TVA is conducting its field investigation studies to gather data as outlined in the EIP.
As results from these studies become available, they will be provided via the fossil plant links listed on this page. Once the environmental investigation activities are complete at each site, TVA will develop an Environmental Assessment Report (EAR) and a Corrective Action/Risk Assessment Plan (CARA) that will be made available for public comment.
Gallatin Fossil Plant
Note: Gallatin Fossil Plant is undergoing environmental studies independent of the TDEC Order. Find out more.
Questions
Questions about the EIP, the process or the activities currently underway can be sent to: [email protected].