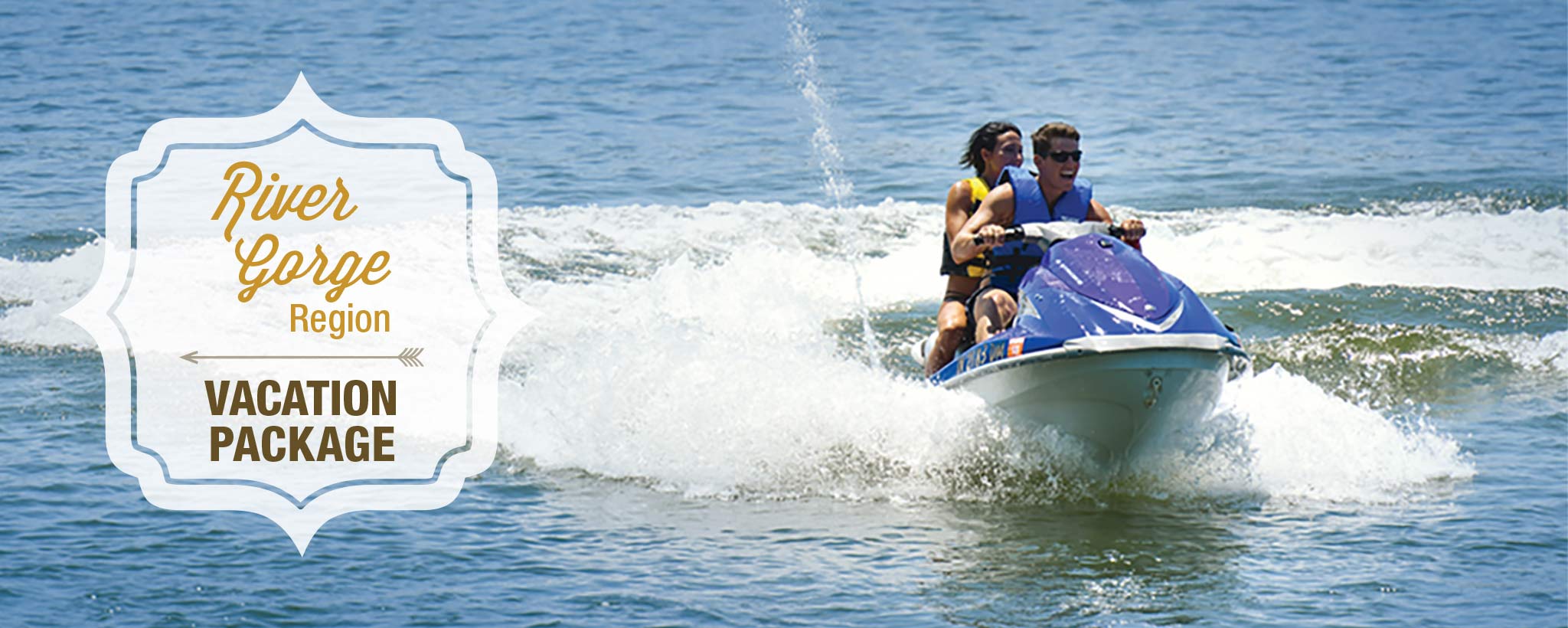 River Gorge Region
Chattanooga, Tenn., is surrounded by lush hills and luscious lakes, making it the ideal vacation spot for those who like a mix of urban lights and natural sites. From the rustic beauty of Nickajack Lake to the man-made wonder of Raccoon Mountain, there's plenty to do within an hour's drive of the city.
Monster Mountain Bike Trails
Raccoon Mountain has over 28 miles of trails—with six miles classified as easy and the rest moderate to difficult. Each trail can be enjoyed on its own or combined with others to make exciting new challenges! While you're up there, enjoy fantastic views of downtown Chattanooga, the Tennessee River Gorge and Lookout Mountain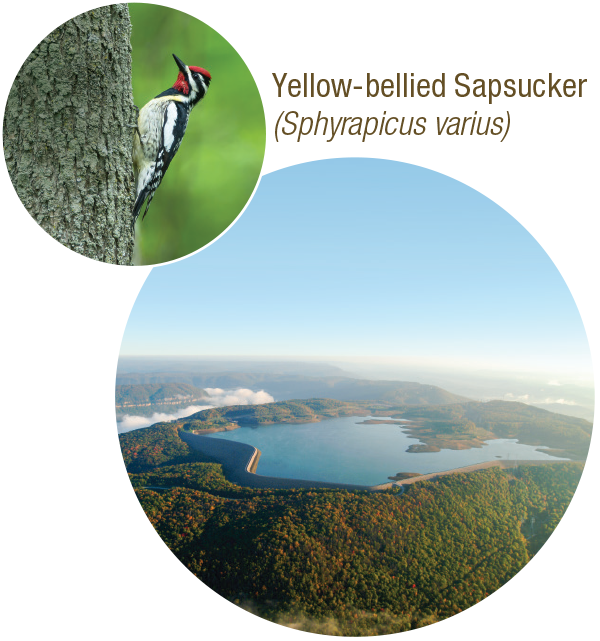 Wildlife Watching
Between late April and early October, Nickajack Cave on the Nickajack Dam Reservation is a popular habitat for the roosting gray bat, an endangered species. At dusk, the sky is darkened as thousands of bats emerge from the mouth of the cave.
Fantastic Fishing
Chickamauga Lake has recently gained national attention for its outstanding largemouth bass fishery, and it's often included in Bassmaster's list of 100 Best Bass Lakes.
Super Swims
Soak up the sun at the Nickajack Shellmound Day Use Area. Located off TVA Rd. near South Pittsburg, Tenn., the swim beach is a great spot to relax on the shore or splash around in the water. Don't forget to pack a lunch and enjoy a lakeside picnic!
For More Info
If you're near Chattanooga, stop by the Visitor Center at Raccoon Mountain Pumped-Storage Plant. Meet TVA retirees who will be happy to share information about TVA history and the features of this unique engineering marvel.
Urban Adventures
If extreme mountainous terrain isn't your thing, grab your bike and head to Chattanooga to enjoy 10 miles of trails at Stringers Ridge Park, just minutes from the heart of downtown. This park has trails for every skill level—you can bring the whole family there to ride.
Pleasant Picnicking
Picnic, play and while the day away at Glover Branch Recreation Area below Nickajack Dam in Jasper, Tenn. What was once a historic farm has been turned into a great place to relax, swim or drop a line in the nearby river.
Perfect Paddle
Travel down the river through the heart of downtown Chattanooga along the Lower Tennessee River Blueway! The water trail begins below Chickamauga Dam and winds 48 miles down the river to Nickajack Dam. This unique paddling experience gives users the opportunity to visit wildlife preserves and stay at primitive campgrounds on TVA public lands.
Boating Bliss
Put your boat in and enjoy the ride on Chickamauga Lake. Looking to have some fun? This lake is a great place for tubing, water skiing and wakeboarding. If you want a more relaxing day on the lake, drop your anchor in a cove and go for a swim.
Natural Wonders
Explore a 200-acre forest of old-growth hardwoods along the north shore of Chickamauga Lake at Big Ridge Small Wild Area. While you're there, take a hike along the 1.3-mile loop trail and keep your eyes peeled for birds such as osprey and yellow-bellied sap-suckers!
Take a Hike
Are you a rocker? If so, you'll love the four miles of trails at Little Cedar Mountain on Nickajack Reservoir—located about 20 minutes from downtown Chattanooga. The trails wind past limestone outcroppings, through boulder fields and alongside historical stone walls—farmsteads that formerly populated the region.