The roots of public power run deep in the Tennessee Valley, where the electric cooperative was invented, took hold and brought power to farmers throughout the region.
In his book, Democracy on the March, TVA Chairman David Lilienthal described electric power coming to the Valley's farms. He noted that in 1944 there were about 85,000 farms served by electricity in our seven state region. Ten years earlier, that hadn't been the case: only one in 10 farms in Mississippi had electricity; in Georgia, one in 36; and in Tennessee and Alabama, one in 25.
He went on to explain how this rural electrification helped the farmers, but one of the points that he stressed was that the farmers were "running part of the job through a particular kind of TVA-inspired cooperative born in 1934 in the back of a furniture store in Corinth, a small Mississippi town."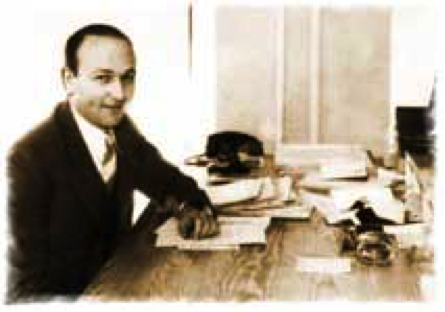 TVA Director David Lilienthal addresses the people of Corinth, 1933.
Lilienthal was referring to the Alcorn County (Miss.) Electric Power Association, the first mutual, non-profit association in the Tennessee Valley organized for the purchase and distribution of electricity.
The Vision
Alcorn County, located in the northeast corner of Mississippi, was typical of many counties in the 1930s South. Its population numbered about 24,000 with over two-thirds of that figure labeled as rural residents. Corinth served as the county seat, and as such, was the center of cultural and business life.
However, Corinth and the county as a whole were struggling. With the onset of the Great Depression, the banks closed. There were over 3,000 farms where corn and cotton were king, but when the price of cotton dropped to a few cents on the pound, the local agrarian economy collapsed. Something needed to be done.
Enter Corinth banker, Ben Liddon, and local farmer, Delphus (Dee) Crow, Sr. They thought they could change the economic situation if they could bring affordable power to all corners of Alcorn County. The Mississippi Power Company operated a small coal-fired generation plant in Corinth, but it served fewer than 100 families, mostly city dwellers. Only 10 farms in the county used electric motors. Their average annual bill was $46.70 (equal to about $900.00 today). Public, not private, power was needed.
TVA had a similar vision—to bring affordable power to everyone in the Valley, both urban and rural areas — and offered help to help start a cooperative in the Corinth area based on these principles:
Private, independent, non-profit electric utility businesses
Owned by the customers they serve
Incorporated under the laws of the states in which they operate
Established to provide electric service at‑cost
Governed by a board of directors elected from the membership, which sets policies and procedures that are implemented by the cooperatives' management.
TVA Set-Up May Be Model
Both Crow and Liddon saw this cooperative model as a way to bring power to everyone in Alcorn County. On June 1, 1934, their vision was realized when TVA purchased Mississippi Power's distribution system serving the town of Corinth and resold it to the Alcorn County EPA. A few days later James McCarthy, reporting in the daily Chattanooga News, wrote an article called "TVA Set-up in Alcorn County May Be Model." McCarthy opined that the "county control of power facilities and distribution is becoming as important a problem as municipal ownership. The manner in which county ownership or at least control of power distribution is carried out is going to be watched carefully throughout the nation."
What the Alcorn County Electric Power Association provided its members was revolutionary: electric service at cost. The EPA was also empowered to purchase, construct or acquire distribution systems in or adjacent to Alcorn County. It was authorized to purchase electric energy wholesale from TVA and to distribute it to members and others for any purpose. It could also engage in the buying and selling of electrical supplies and equipment, and in the wiring of houses. All enterprises would be conducted at cost and without profit.
The membership fee was a flat $100. If paid in full with the application, the amount was reduced 20 percent. For partial cash payments, the amount was reduced proportionately. In practice, most folks paid a down payment of $10 and small monthly payments until the membership fee was paid. Minimum electric bills varied from $0.75 to $1.00.
Never Before in History
This cooperative model spread throughout the Tennessee Valley via TVA, and then throughout the country via the Rural Electric Administration. David Lilienthal was like a proud papa. He encouraged everyone to attend an annual meeting of a cooperative to understand the change that electricity brought to these rural folk. According to him it was not about the motors and appliances—"these membership 'town meetings' are not simply business sessions. They have an emotional overtone, a spiritual meaning to people who were so long denied the benefits of modern energy and convenience which had become commonplace to their city neighbors. The talk still turns to the hard days before 'we won our fight' to the dark difficulties that had to be gone through before the crews came down the road, the poles were set the copper lines strung, the lights went on."
What happened in Alcorn County had never happened before in all history, but the cooperative model took hold and grew. That is why this month is National Cooperative Month as well as a celebration of public power.
Today TVA partners with 153 individual local power companies to deliver safe, clean, reliable and low-cost PUBLIC power to homes and businesses throughout the seven-state Tennessee Valley region. Of these 153 LPCs, over 100 of these have partnered with TVA for 80 years or more to provide public power to their consumers, in both cities and on farms, and all are moving the benefits of public power from the past into a bright future.